Not every renewable project a contractor receives requires the use of all-terrain equipment. However, when such equipment is needed, contractors face the challenge of expanding their equipment fleet to meet the demands of off-road projects. Furthermore, contractors are realizing the transformative benefits of these versatile machines and are discovering innovative ways to incorporate them into everyday tasks related to solar, wind, and transmission projects. As a result, crawler carriers have become an indispensable tool in the ever-evolving field of renewable energy. To ensure optimal results, it is imperative to first understand the diverse applications of Terramac crawler carriers for renewable construction, maintenance, and repair tasks.
CONSTRUCTION, MAINTENANCE & REPAIR
Crawler carriers equipped with fifth wheel trailers offer additional hauling capacity, allowing for efficient transportation of larger equipment and tools such as wire spools and transmission poles. Pintle hitches further expand capabilities allowing for customized trailer solutions that simplify more complex tasks, such as torque tube installations.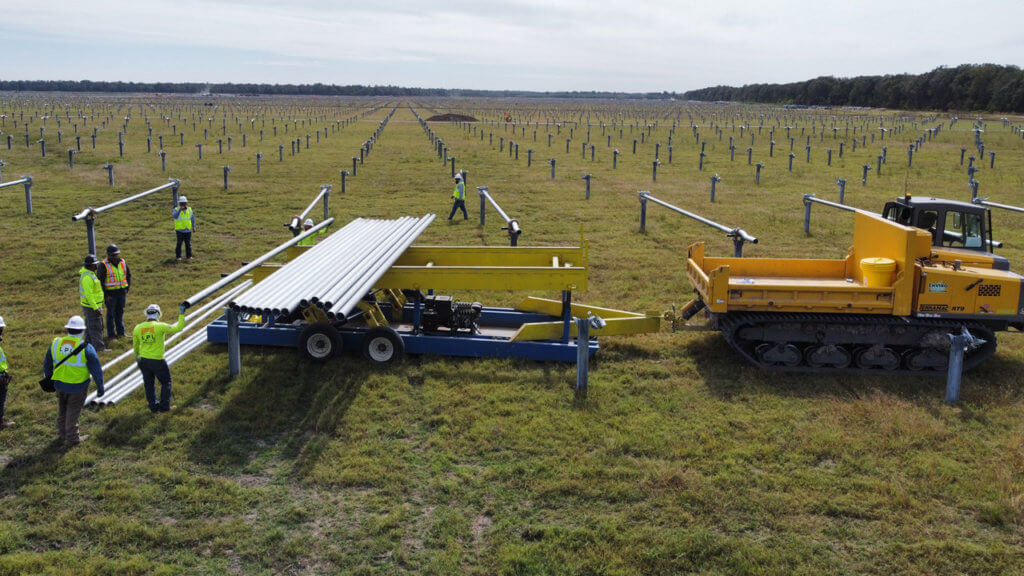 Panel Racks
Rubber tracked racking equipment provides safe and reliable distribution and installation of solar panels. This carrier combination expedites the construction process and minimizes panel damage resulting in greater productivity.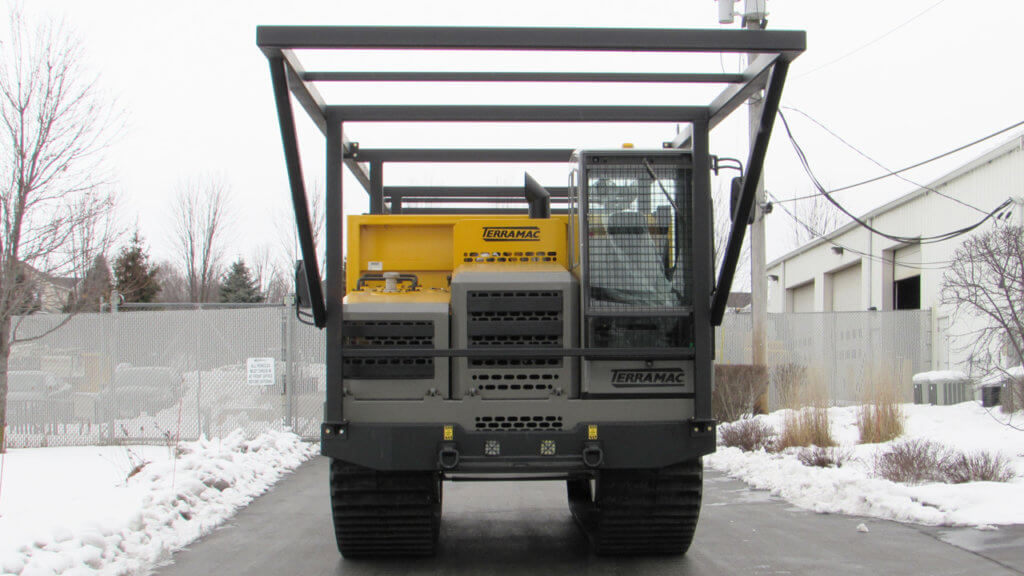 Fuel & DEF Tanks
Crawler carriers with fuel and DEF tank attachments provide efficient and reliable transport of fuel and diesel exhaust fluid (DEF) to remote locations, ensuring uninterrupted operation of heavy machinery and equipment, and supporting the overall logistics and energy needs of the construction site.
Tracked carriers with 360-degree rotation allows operators to work efficiently, maintaining a face-forward position and enhancing productivity. These models are instrumental for precise dumping and maneuvering in tight spaces between solar rows.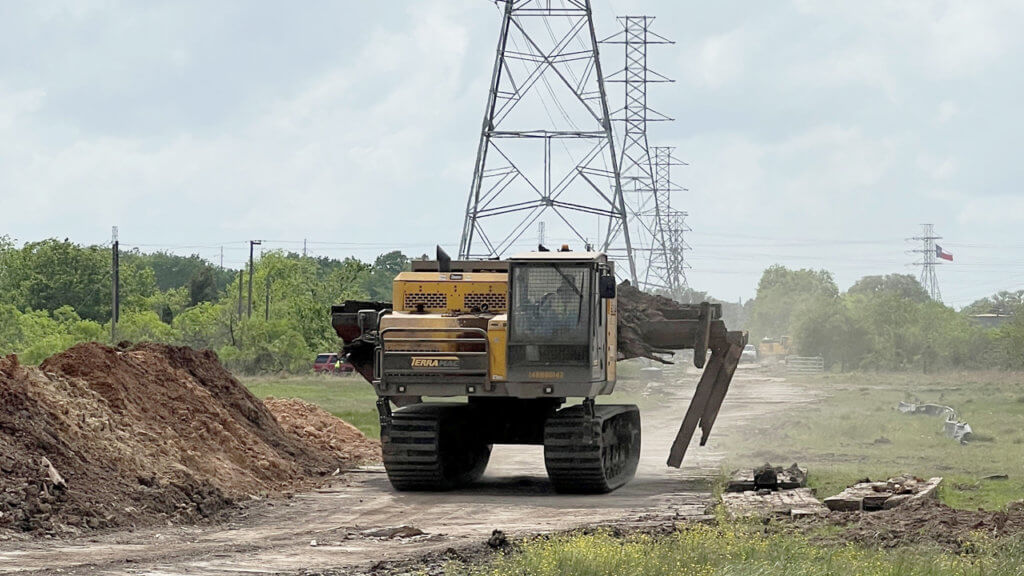 Leveraging the potential of crawler carriers has consistently demonstrated advantages in a range of construction tasks related to renewable energy. Their exceptional versatility is driving change in the industry, offering contractors innovative equipment solutions to tackle jobsite challenges. The widespread incorporation of these carriers into daily operations empowers contractors to expand their capacities while consistently delivering optimal results. As the renewable energy sector advances, rubber tracked carriers are prepared to play a crucial role in boosting successful project completion.