Terramac is well known for engineering and manufacturing high-quality rubber track crawler carriers in North America, but, for owners of a Terramac, that is just the beginning. When you invest in a Terramac crawler carrier, you're not only getting a superior machine that is built to tackle the toughest of jobs, but also a partnership that provides the continuous parts, service, and support you need over the lifetime of your machine. Terramac's promise to support its product and customers is called Back the Track.
"When you commit to doing business with Terramac, you're committing to using a superior product and as a result, get to enjoy the support that comes along with it," says Matt Slater, Vice President of Business Development at Terramac. "Our people are here to support your people – from prospecting to purchase, invoicing to product support, parts, service, warranty, and everything else in between. Back the Track is our way of doing business with you from the beginning, and it's the level of service and support that every Terramac customer can expect. Our customers consider us as a part of their team."
A Strong Dealer Network
Terramac offers a full-line dealer network covering the United States and Canada that provides localized sales, rentals, and aftermarket parts and service to customers. As equipment needs change, Terramac dealers remain flexible in seeking ways to provide the equipment solutions necessary to keep your focus on the job at hand. The growing Terramac dealer network is also equipped and specifically trained to handle all preventive maintenance needs and any unforeseen repairs in the field to get machines up and working quickly.
"The partnership Terramac customers have with their authorized dealer is critical to their confidence in our machines," says Slater. "Terramac dealers are an extension of our team, and with our support, they have the capabilities to support their customers."
Parts & Service Availability
Even the best quality products require exceptional support. As a Terramac customer, you will experience the same quality service from the time of your first purchase to long after your 1-year/1000-hour warranty.
Terramac's dedicated parts and service specialists are available daily to answer any questions that customers may have. The Terramac service department is well versed at meeting tight deadlines, and providing individualized insight on Terramac crawler carrier uses to help customers get the job done more efficiently.
Custom Solutions
Terramac designs the most versatile and customizable crawler carriers on the market. The exclusive design of Terramac units makes them capable of accommodating an array of specialized attachments suitable for many industries. Terramac's purpose-built units have been designed with custom-built frames, supplementary auxiliary and hydraulic equipment, cab and joystick control options, and distinctive paint color to match customers' businesses.
The dedicated engineering team at Terramac takes a hands-on approach to product development and ongoing product improvements. Terramac engineers are product experts with technical and mechanical knowledge of Terramac carriers as well as firsthand experience working inside the units. Their expertise paired with flexibility enables them to complete custom projects under tight deadlines.
"The sky is the limit and we welcome our customers to challenge us with their visions on how a Terramac carrier can be customized to improve their efficiency," says Slater.
Powerful Partnerships
Terramac values the importance of all relationships and believes that supporting its products is just as important as manufacturing them. The Terramac Back the Track program embodies all of the company's values, as well as those of Terramac dealers, to help customers be more productive.
"Our company culture is built on trust, passion, care, and respect," says Slater. "This guides us every day in how we interact in our partnerships with customers, dealers, employees, and suppliers."
About Terramac
Terramac, based in Elburn, IL, was established to produce the world's leading crawler carrier. Units are sold through a full dealer network which offers customers easy-to-locate parts and service throughout the world. The units can be customized with support equipment to serve many industries such as pipeline, utility, mining, environmental, general construction and more. To learn more, please visit www.terramac.com or call 630-365-4800.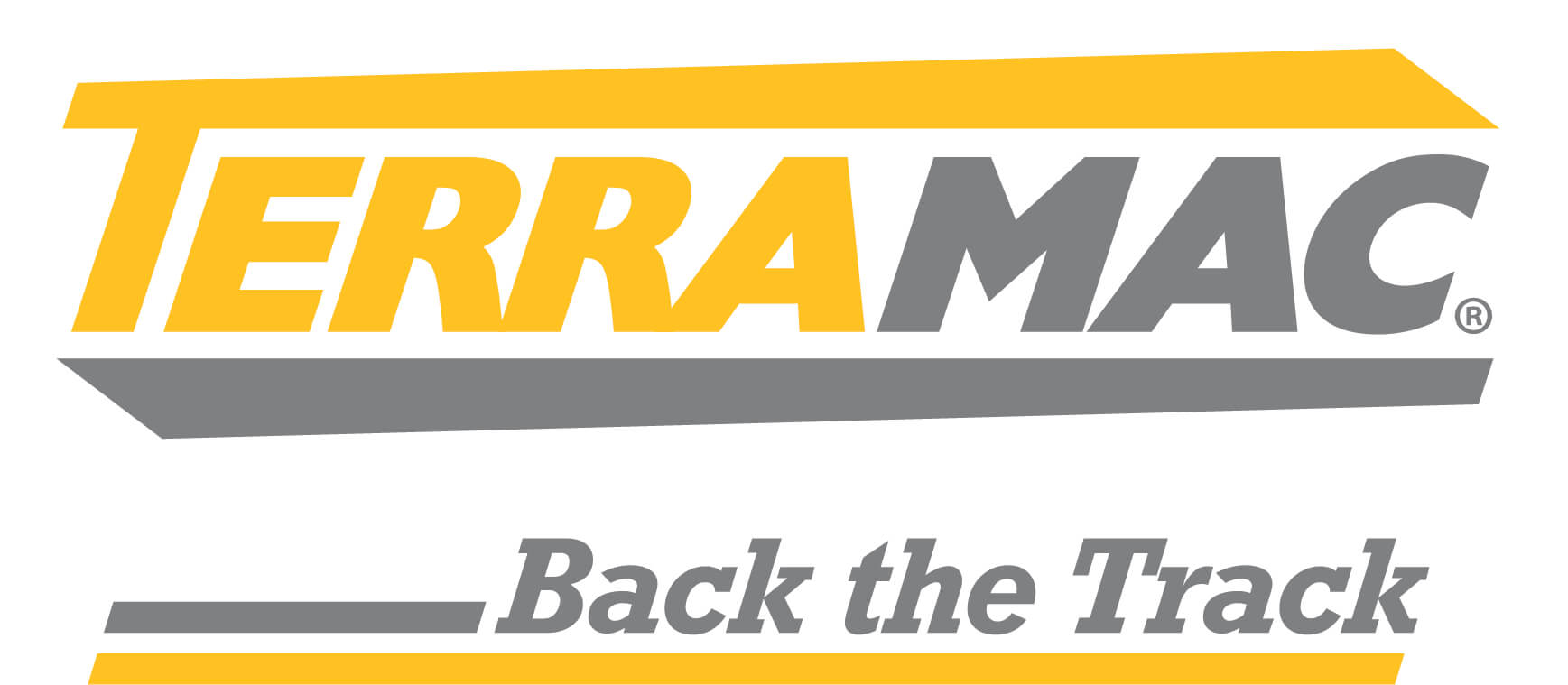 The Back the Track program represents Terramac's commitment to supporting its products, dealers, and customers.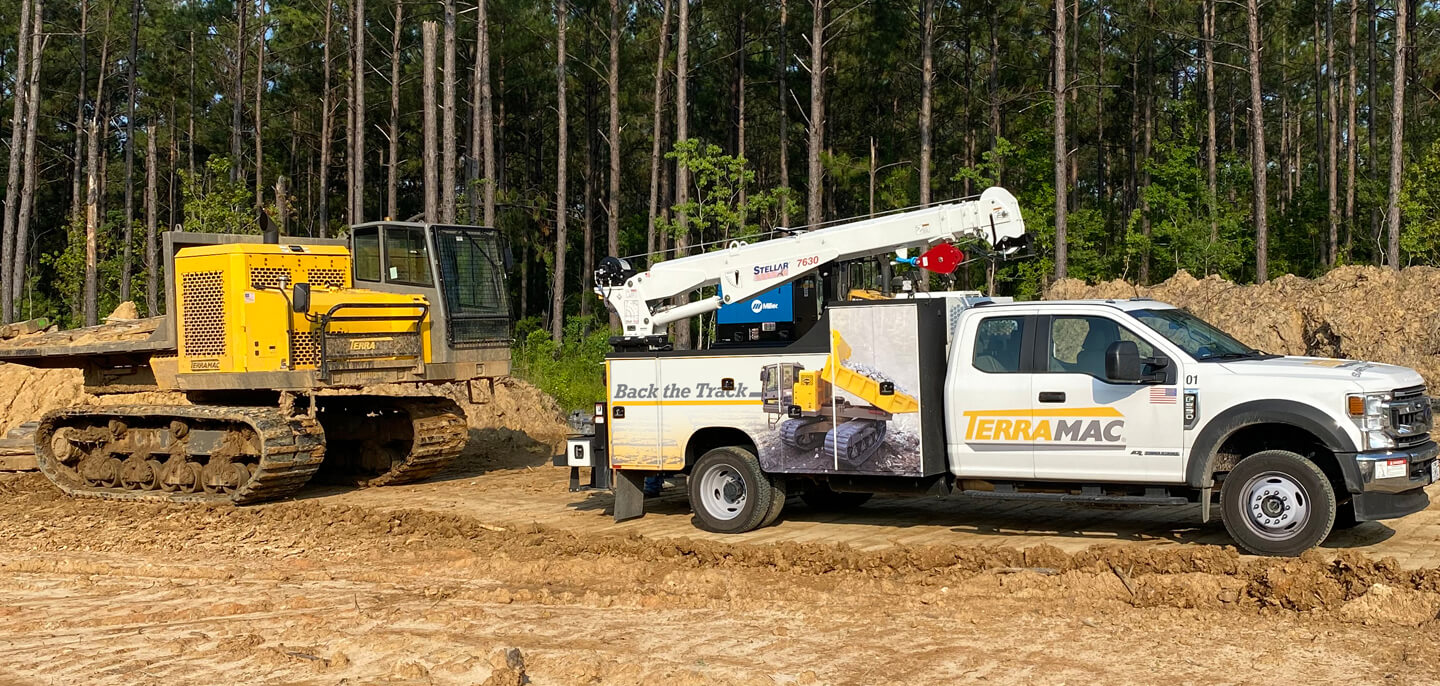 A Terramac Back the Track service truck in the field conducting onsite maintenance.