As the year draws to an end it is with great pleasure that we recap our successes and discuss our approach for the New Year. Overall, 2016 was a significant and powerful year for Terramac. We expanded our product lineup, enhanced our dealership network, received recognition for our innovative tracked solutions, attended world class tradeshows, and were frequently featured in industry leading publications. Our accomplishments this year have motivated us more than ever and leave us eager to keep our strong momentum going in 2017.
New Products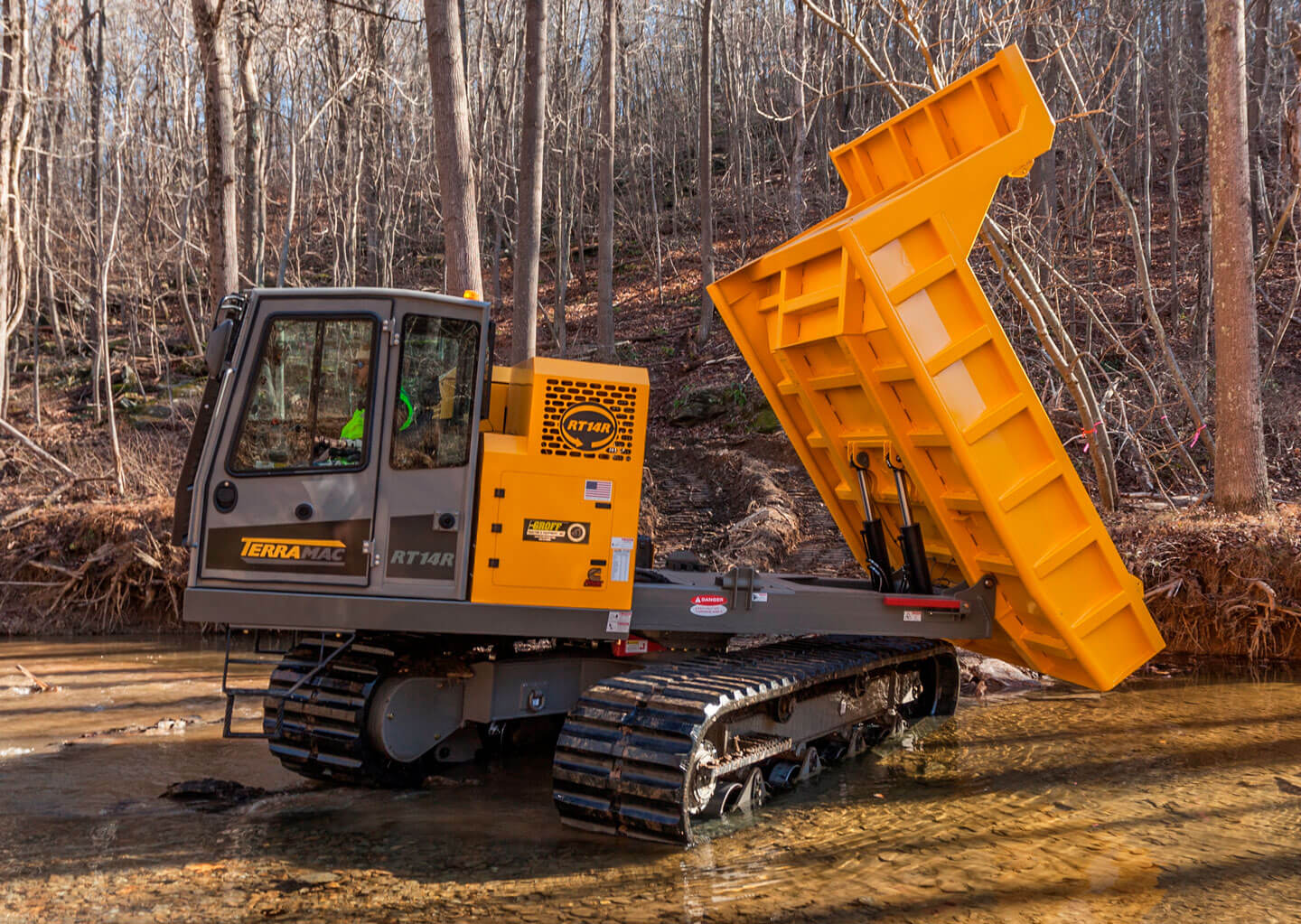 Terramac's year started with a bang as we introduced our 360° rotating crawler carrier, the RT14R. The new RT14R toured the United States and Canada with a Tow-And-Show which made stops at dealerships and equipment companies. During each Tow-And-Show event, Terramac offered live demonstrations, test drives, up close walk-arounds and education on the unit's features and benefits.
New Dealers
Five new equipment sales and rental companies joined Terramac's dealer network and one existing dealer expanded coverage. Our enhanced dealer network now includes localized Terramac sales, rentals and aftermarket support for all Terramac crawler carrier models in Northern Louisiana, Central & Eastern Kentucky, Portions of Southern Louisiana, Florida, North Carolina & South Carolina, New Jersey, Eastern & Western Tennessee, parts of Arkansas, and Oklahoma.

Product Awards
Terramac won two prestigious awards after introducing the new RT14R rotating crawler carrier this year. First the RT14R was awarded the Construction Equipment's Top 100 New Products of 2016 Award followed by the Earth Moving Innovative Product Award from Rental Equipment Register. These awards signify our strong leadership in the crawler carrier marketplace and highlight our dedication to the efficiency and safety of our crawler carriers.
Tradeshows
Terramac proudly exhibited and attended over a dozen tradeshows this year. Our most impactful exhibit took place at the world's largest mining show, MINExpo International which provided customers exposure to our crawler carrier products and education on rubber tracked mining equipment.  Our local tradeshow presence also grew due to our dealer network expansion and top notch sales team.
Industry Publication Features
Throughout the year Terramac crawler carriers were featured in numerous industry specific publications and advertisements for their innovative design, competitive edge and extreme versatility. These editorials reached the global market and covered all three of Terramac's crawler carrier models.
As Terramac ventures into the New Year, we will continue production of the RT9, RT14 and RT14R crawler carrier models. Our team is hard at work on Tier 4 Final models which are set to be introduced in Q4 of 2017 as well as prototyping and testing new models. As always, continued dealer expansion is underway and we look forward to growing our footprint even more. The World's largest construction tradeshow, ConExpo will take place in Las Vegas, Nevada, and Terramac is busy preparing for their largest tradeshow exhibit space to date which will accommodate four units. To stay up to date on Terramac new and events next year, join Terramac's mailing list today. We hope 2017 is a year of great success for you.