The Terramac booth #N2030 is all set up at The International Construction & Utility Equipment Exposition (ICUEE) tradeshow located at the Kentucky Exposition Center in Lousiville, Kentucky!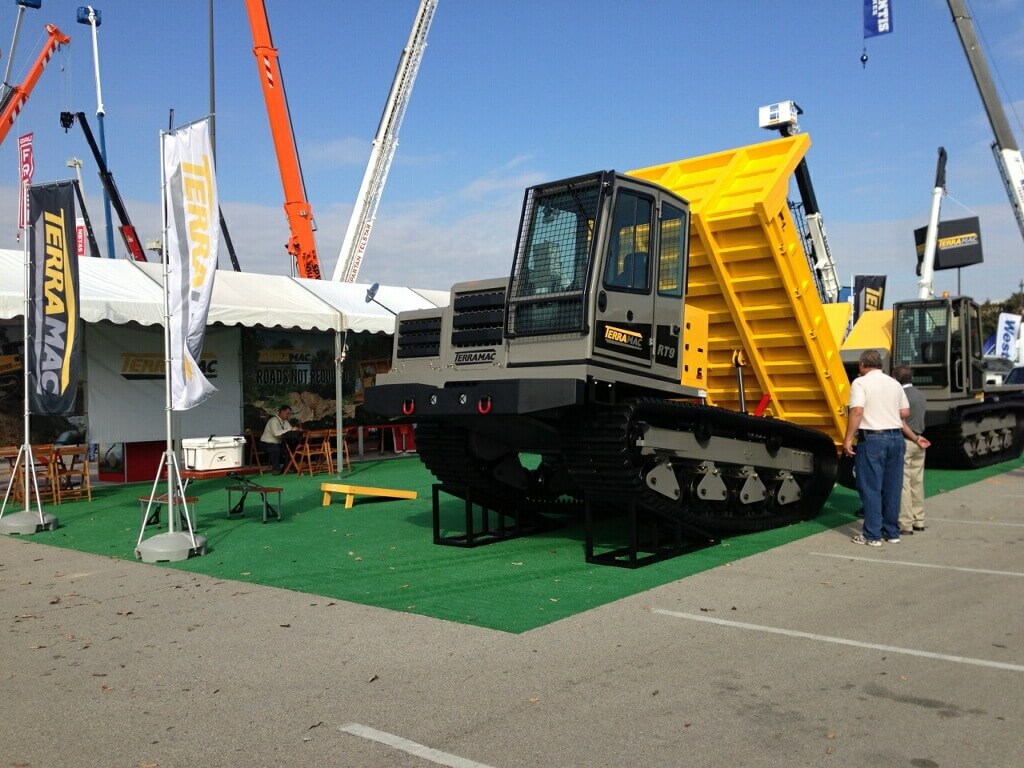 The show runs from October 1-3 so stop by and learn why roads are not required with the Terramac RT9 rubber tracked crawler carrier.
During your visit, sign up for a demo of the Terramac carrier and be entered into a drawing to win an Orca cooler. One cooler will be raffled off per day, and all winners will be announced on the Terramac Facebook page. If you received our preshow mailer don't forget to bring it to our booth to collect your FREE leather Terramac work gloves.
For additional ICUEE tradeshow information, visit our ICUEE webpage or give us a call at 630.365.4800.
Looking forward to seeing you all at ICUEE 2013!