The 2013 ICUEE tradeshow was a huge success for Terramac and the RT9 carrier.
We had numerous people stop by the booth to learn about the unit, sign up for demonstrations, view the RT9 in person, and even inquire about becoming a dealer for the most innovative crawler carrier on the market. The Terramac sales team was thrilled with the responses coming from those in the industry that have a real use for crawler carriers, and are looking forward to building on the relationships and networks that have already stemmed from the tradeshow.
Both existing Terramac customers as well and new prospects took the opportunity to visit the ICUEE booth. We were proud to have the opportunity to share our successes with our loyal customers that have aided in our rapid growth, and spent ample time providing information to those looking to get their hands on one of our Terramac RT9 carriers. Joe Nota, Terramac General Manager was astounded by the number of prospective customers that by passed some of our great promotional items to simply get their hands on our Terramac brochures. He further claims, "That's how you KNOW they are interested in our product, and not just filling  goody bags for their kids at home." A very common occurrence at tradeshows that just about everyone is guilty of at some point.
Terramac also offered demonstrations of the Terramac RT9 during the show and raffled off Orca Coolers to those that signed up. Those winners were initially announced on our Facebook page and are also listed below:
Ben Cockerham, McClung-Logan Crane & Equipment
Mark Pellerito, Hydaker Wheatlake Company
Kevin Bunn, Cass County Electric Co Op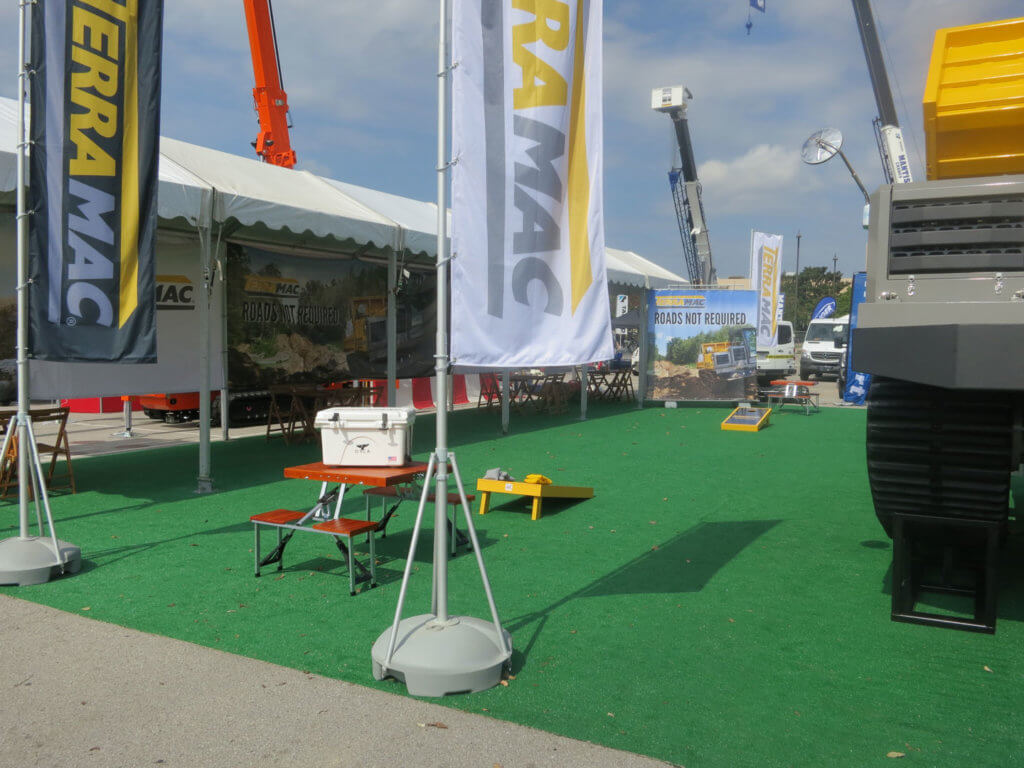 As seen in some of our photos, Terramac had a fantastic booth set up at ICUEE with two Terramac RT9 units on display. Having the units available for viewing was certainly enticing to many, and we instantly saw results through our social media sites such as Twitter & Facebook. Interest in becoming a Terramac® dealer was also on the rise, and we received a heavy volume of quality inquiries that have led to continued communication since the ICUEE tradeshow.
For additional information on Terramac or the Terramac RT9 carrier, call us Today!