The end of each year is a great time to reflect on our past achievements, give recognition for our accomplishments, and set goals for the year ahead. As always, our mission is to be the leading manufacturer of crawler carriers and it is that mission paves our way and drives our strategy. As 2018 comes to a close, Terramac would like to share our year's accomplishments with the customers that helped us achieve them. Most notable was the introduction of Tier 4 engines in two of our models followed by the expansion and our dealer network and increased brand awareness.
Product Enhancements
Keeping up with equipment regulations is an important part of Terramac's business model. In 2018 both the RT9 and RT14 carrier models were converted to Tier 4 Final engines to meet the EPA's stronger regulations. Ongoing product enhancements are always top of mind with our engineering team to maintain the premier product viewpoint we've earned.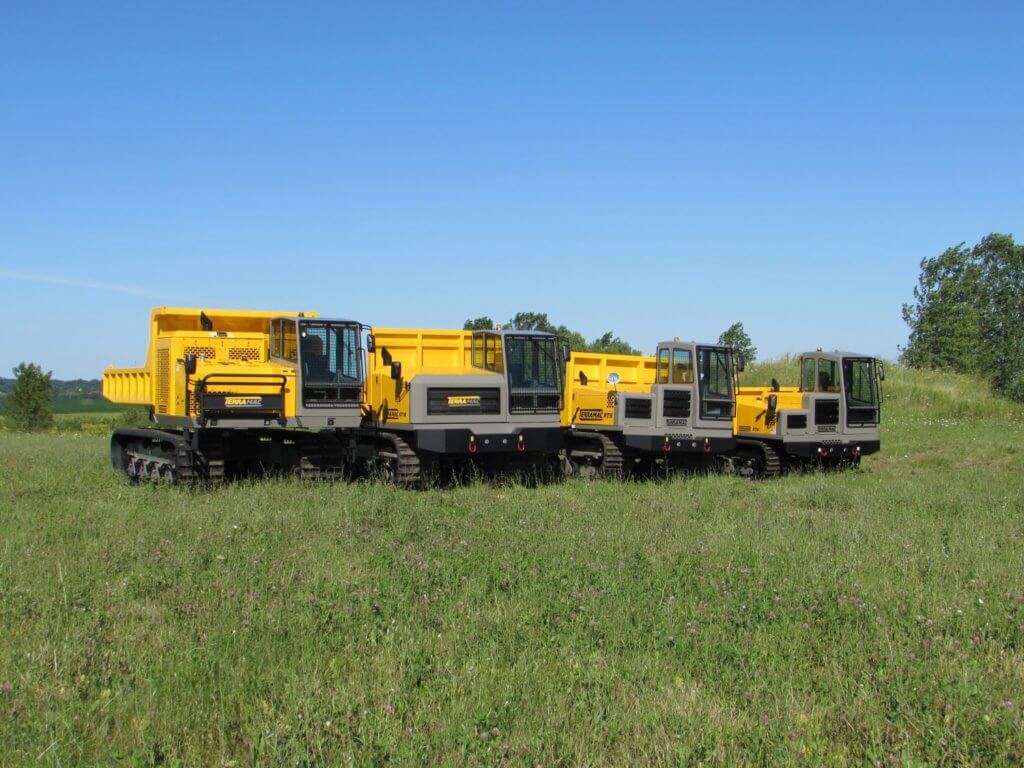 Dealer Network
Alta Equipment Company joined Terramac's dealer network this year expanding our coverage to Michigan and Northern Illinois. As an industry leader in the Midwest it is exciting to see Alta grow the Terramac line with their existing customer base and expand into new markets. A territory expansion in Northern Texas was also awarded to Kirby-Smith Machinery, Inc. which included coverage at 6 of their existing branch locations.
Terramac is proud of each of each of the dealers within our network. Together we've made great strides in promoting the Terramac products this year. From open houses to demos to customer appreciation events to tradeshows to advertisements – every effort is acknowledged and appreciated.
Industry Coverage
Reputable trade publications chose to cover the Terramac product for its versatility and quality – read through some of the articles and discover the multitude of uses across many industries.
What's Ahead
As we begin 2019, Terramac is excited for all the opportunities to come. We've forecasted another productive year full of product enhancements, dealer events, tradeshows and more that are sure to keep our brand the leader within the market. To stay up-to-date on all the Terramac news follow us on social media and visit our website.
Join us in making 2019 a year to remember!