Terramac's dealer network is growing rapidly and it is our pleasure to announce that SMS Equipment will be expanding their Terramac territory coverage to include Alaska. The SMS branch located in Anchorage, Alaska which will now deliver crawler carrier sales, rentals, parts and service requests in addition to their established Canadian branches already serving the Terramac product line.
"SMS Equipment was the optimal choice for overseeing the Alaskan territory for their continued commitment to bringing awareness of the Terramac product line to contactors among various industries as well as their demonstrated expertise in customer service and support," states Matt Slater, Terramac Director of Sales.
Since picking up the Terramac product line in 2014, SMS has supported an assortment of carrier models including the RT6, RT9, RT14 and RT14R's. Each of the Terramac units has proven to be an advantageous solution for contractors in general construction, utilities, mining and more for their innate ability to conquer remote terrain with ease and efficiency. SMS prides itself on customer service and support and offers fully trained Terramac technicians and specialists with 24/7 support which surpasses industry standards. Additionally, SMS invested in developing an extensive Terramac parts inventory that provides quick delivery of replacement parts and expendables which will carry over to its Alaskan branch.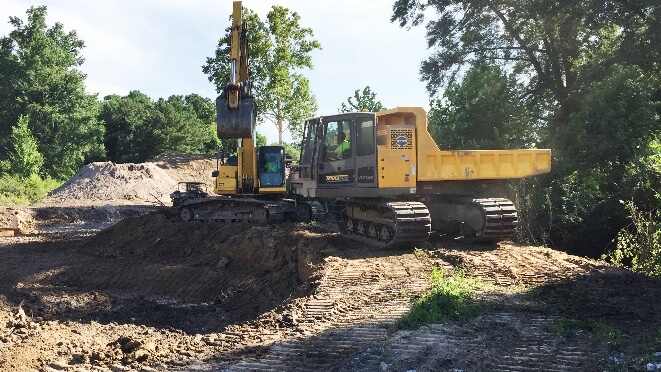 "We welcome the opportunity to extend our Terramac offerings to the state of Alaska. The addition of the Terramac product line has increased our versatility as an equipment supplier in Canada and we look forward to supplying this off-road equipment solution to our Alaskan customer base," declares Garry Phenuff, Terramac Group Manager at SMS.
For more information on crawler carrier sales, rental or service in Alaska, please contact SMS Equipment directly or Terramac at 630.365.4800.