Terramac Dealer, Wilson Equipment hosted a Tow & Show event to give loyal customers a sneak peak of Terramac's newest model, the RT14R rotating unit. Many of the contractors in attendance saw the 360 degree rotating upper frame beneficial for reducing cycle times on jobs such as paving, utility and sewer line installation. Our new carriers allow operators to get in – even when space is tight, dump and get out without having to back up or maneuver the unit into position with each load. "The time saved adds up quickly when you factor in just how many loads these guys are hauling on a daily basis," says Jesse Whittaker, Terramac Regional Sales Manager. The ability for operators to remain in a face-forward position also increases safety which everyone agrees, is the number one concern on jobsites.
Similar to other RT14R Tow & Show events, complete walk arounds of the new unit were offered throughout the day, and operators were able to sit inside the newly enhanced cab.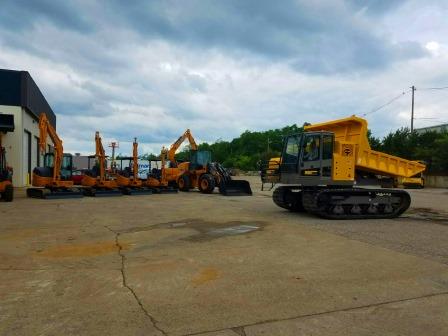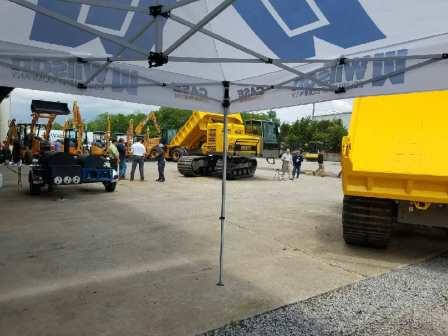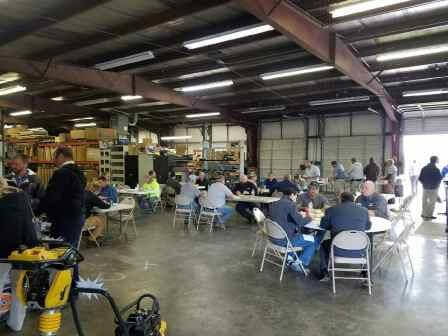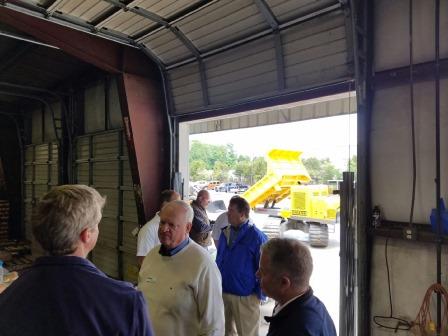 If you happened to miss this event, stay tuned because the RT14R still has more ground to cover in Mississippi, Pennsylvania and more. Find a full list of stops on our RT14R Tow & Show calendar, or give us a call at 630.365.4800.