Pipeline business relies on Terramac crawler carriers to transport equipment in rugged conditions
Working in steep terrain and wet weather can make challenging jobsites nearly impossible. For Pipeline Systems, Inc., of Meadville, Penn., those conditions are routine when installing natural gas pipelines throughout the mountains of West Virginia and southern Pennsylvania. Recently, the firm spent a couple of months connecting two pipelines in northern West Virginia.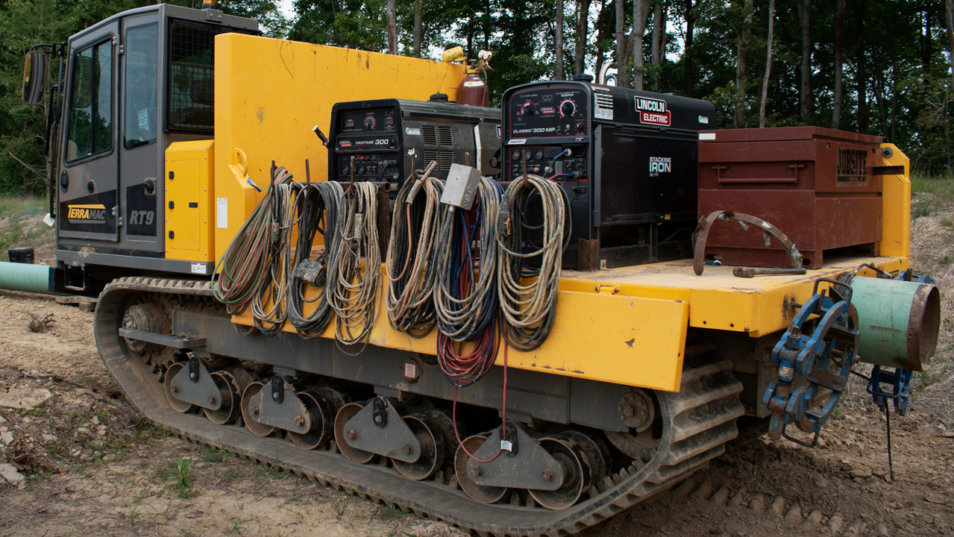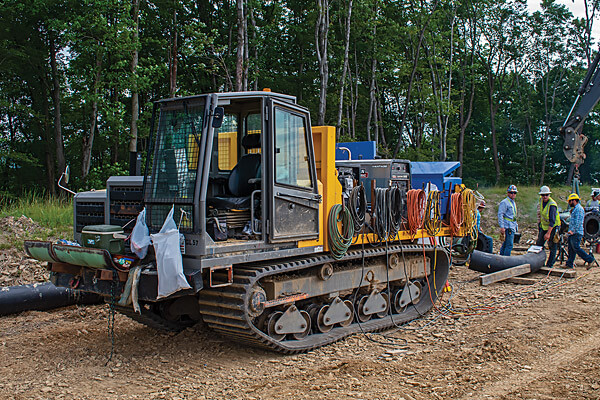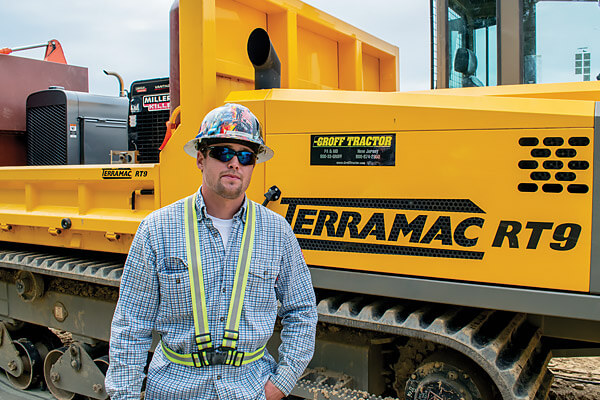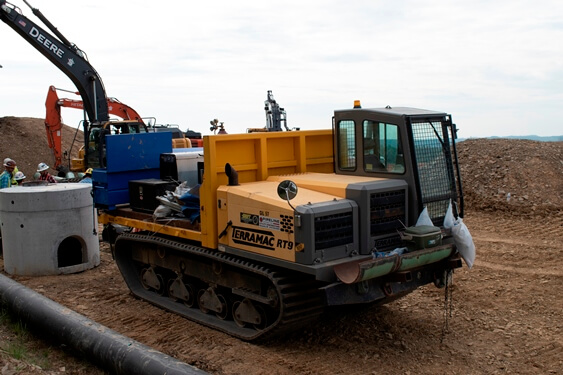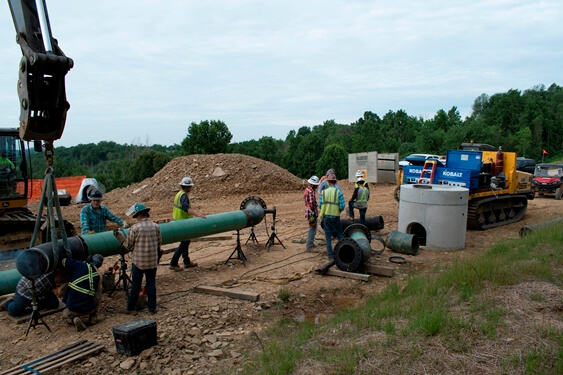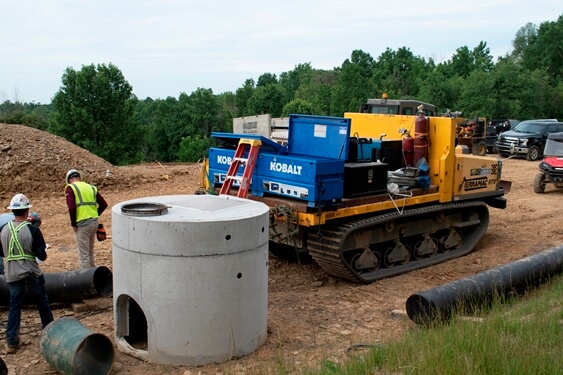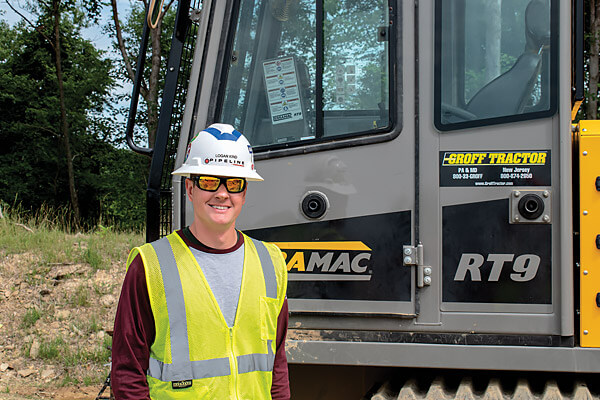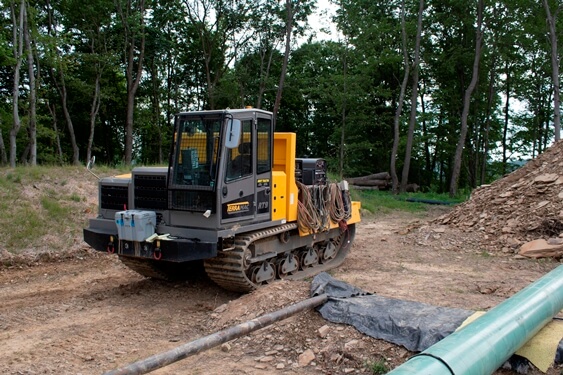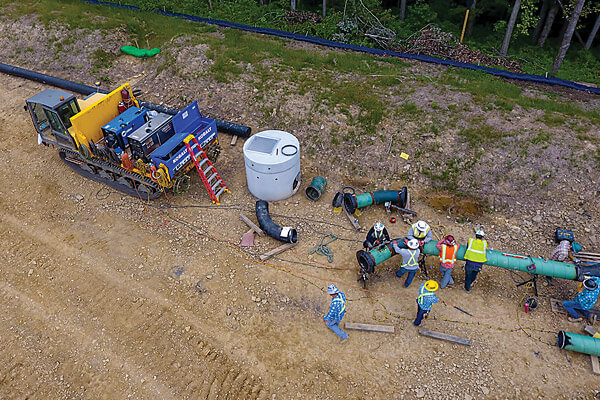 "Our last project was a triple lay connecting poly line, 16-inch and 20-inch line," shared Foreman Josh Stearns. "Part of that job required tying the 16-inch line into three miles of piping that we previously installed for a separate contract. It's common for us to tie into work we've recently completed because there's a huge demand for natural gas in our area."
To stay on schedule, the firm relies on its fleet of Terramac RT6 and RT9 crawler carriers.
"The Terramacs are some of our most efficient machines," noted Stearns. "We use them to carry all of our welding equipment around a jobsite."
Pipeline Systems prefers to drop the sides of the convertible bed when using the Terramac RT9 for welding purposes. The bed carries the main welding system, which includes leads, extension cords, oxygen bottles, acetylene bottles, grinding equipment and compressor stations. Welders often have to bond joints on the mountainside and depend on the reliability of Terramac crawler carriers to perform year-round.
"We deal with a lot of nasty weather like rain, ice and snow," offered Kind. "The rubber tracks on the RT9 make it a lot easier going up and down those hills – they can go nearly anywhere."
The Terramac RT6 offers a compact size capable of accessing remote locations while carrying up to 12,000 lbs. Its rubber tracks offer a low ground bearing pressure of 5.3 PSI that allows it to work in adverse conditions without tearing up the jobsite or getting stuck. With a fully customizable chassis, Pipeline Systems uses the machine for multiple applications.
"Some of the RT6s have dump beds to transfer excavated dirt that we can't leave on the right-of-way," explained Safety Director Logan Kind. "Others have flat beds that hold a sandblasting machine, compressor, hoses and leads to finish a weld. The machine is a vital part of our fleet because it gets us anywhere we need to be regardless of what we use it for."
"Both machines are very efficient," added Stearns. "They're an essential part of our business and keep us running through every season."