Terramac is pleased to announce that we've re-structured our personnel to help meet the growing demands of our customers and dealer network. An elite group of individuals from our existing team were selected for new roles which will increase their focus and allow them to deliver more detailed product support. To fulfill their former sales positions, we've acquired new regional representatives that will take over providing localized support services to both dealers and customers. Below is an overview of each new position.
Matt Slater, VP of Sales & Marketing
Matt Slater has been promoted to the VP of Sales & Marketing to oversee the expanding development of Terramac by creating and deploying strategic sales and marketing plans that promote growth and customer satisfaction.
Jesse Whittaker, Director of Business Development
Jesse Whittaker will take on the role of Director of Business Development to strategically grow Terramac's presence in various up-and-coming markets.
David Soliday, Director of Sales
David Soliday will move into the Director of Sales position to grow and oversee Terramac's sales team and enhance customer service.
Matt Nelson, Director of Dealer Support
Matt Nelson has accepted his role as Director of Dealer Support to streamline and enhance technical education for sales and service teams.
Andy Banas & Chris Keys, Regional Sales Managers
Andy Banas and Chris Keys have joined our sales team eager to assist local dealers and customers with their sales and rental needs.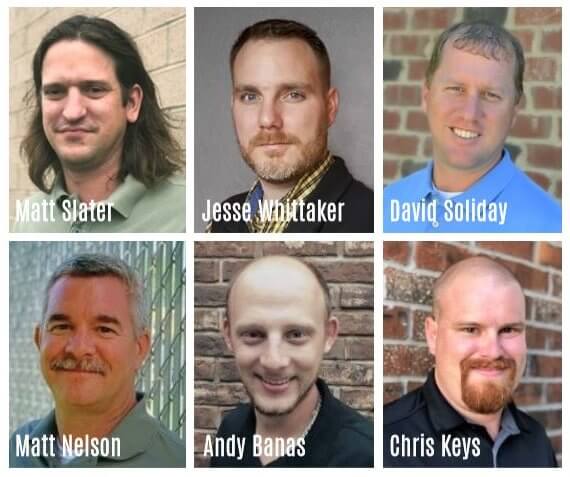 For more information pertaining to our support contacts, please call Terramac at 630.365.4800.