Another International Construction & Utility Equipment Exposition has come and gone bringing new successes to Terramac. ICUEE 2017 was hosted last week by Association of Equipment Manufacturers and it brought a crowd of utility contractors to the Terramac booth in search of rubber tracked crawler carriers. As a leading manufacturer, we proudly released our new RT6 crawler carrier during the Expo while showcasing our mid-sized RT9 customized with a concrete mixer attachment and 360° rotating RT14R crawler carrier. "With many in the utility industry out in search of specialty rubber tracked equipment we were pleased to offer several new options available for contractors," says Matt Slater, Director of Sales at Terramac. Terramac's sales team was present to provide education on crawler carrier options, customization, services and support.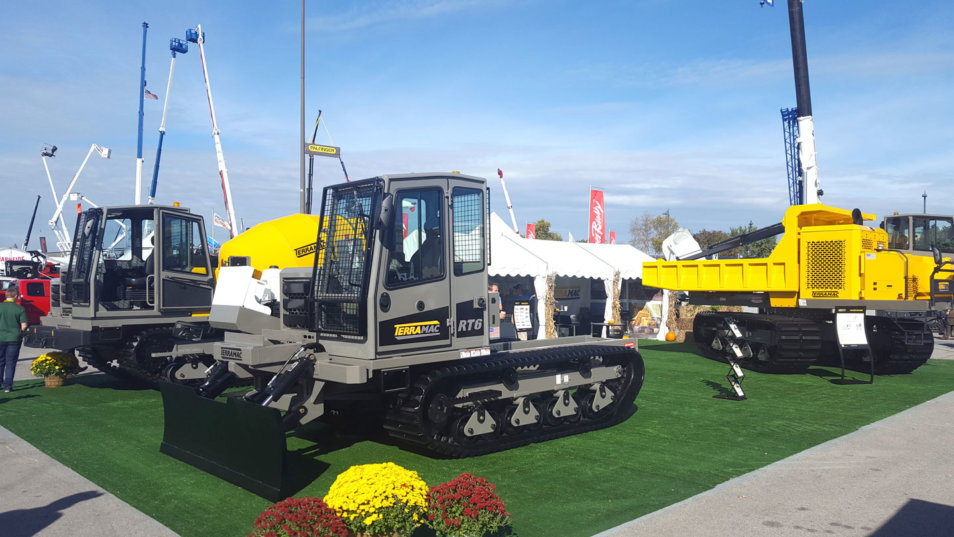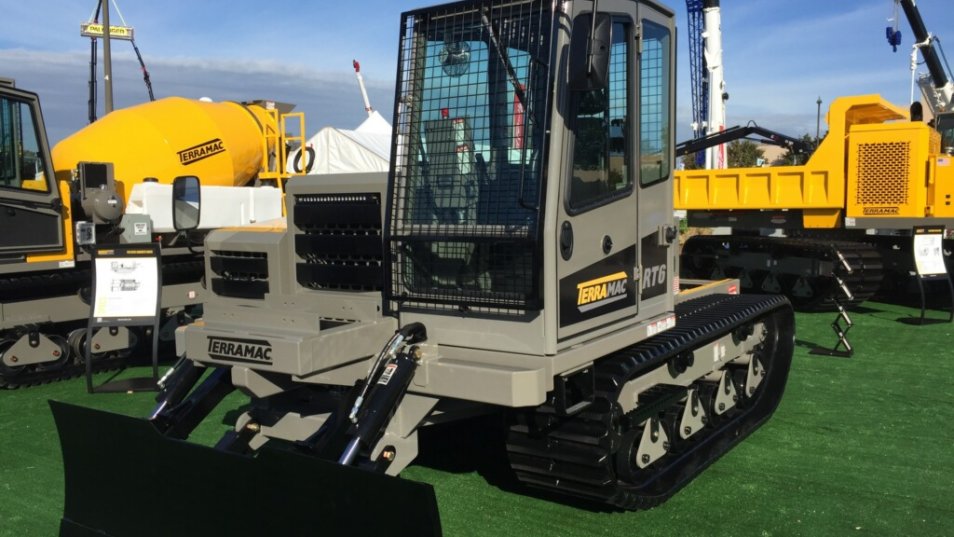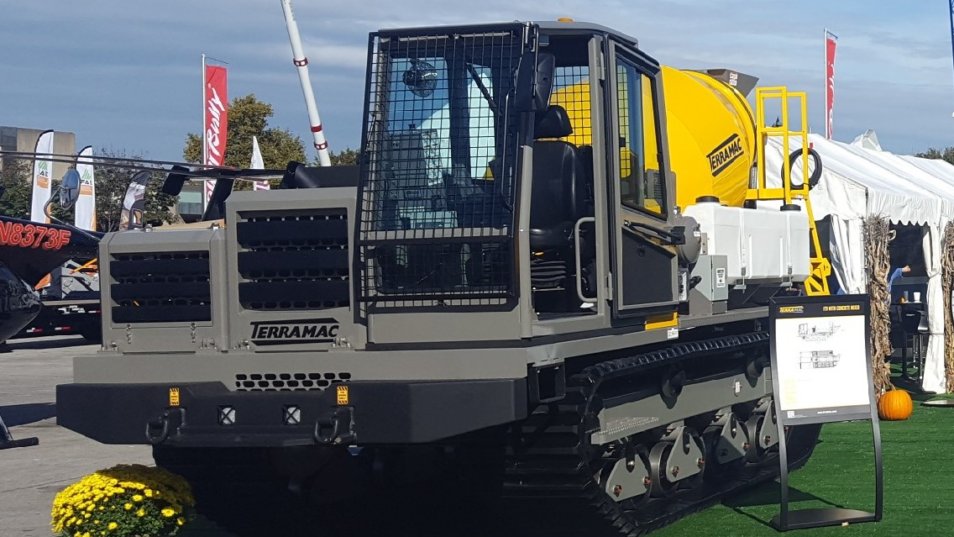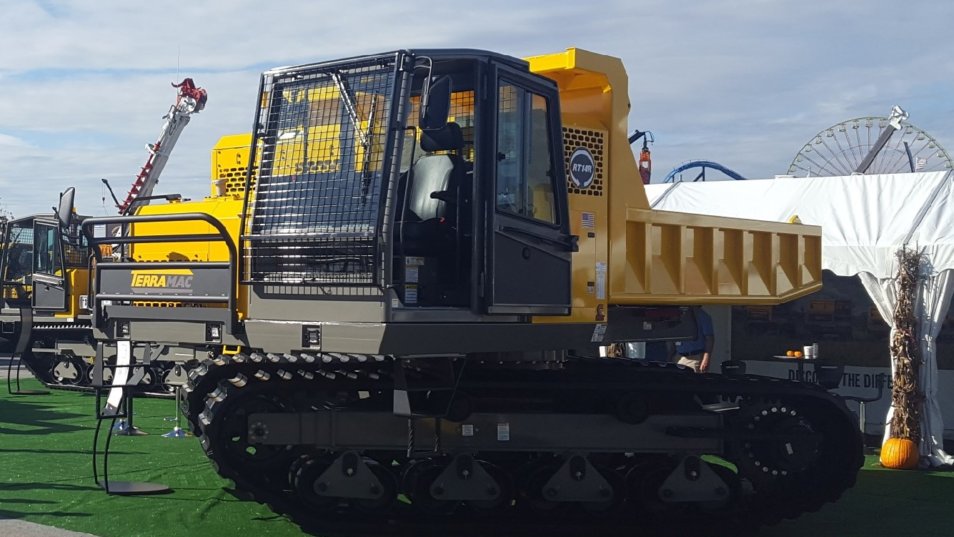 The NEW RT6 Crawler Carrier
The smallest unit to join the Terramac carrier line-up, the RT6 was released to the utility industry during ICUEE 2017. The RT6 crawler carrier is a nimble rubber tracked unit designed for improving access to remote and confined jobsites. Displayed only with a cab and chassis to showcase its design, attendees instantly recognized the unit for its simplistic approach to customization. Support equipment such as digger derricks, boom lifts, personnel carriers, cranes, and more were some of the ideas mentioned by those visiting the booth. The versatility of the RT6 carrier is limitless.
RT9 with Concrete Mixer
First in the industry, Terramac displayed the customized RT9 with concrete mixer attachment. This unit is a utility focused customization designed and built to haul concrete to remote locations for pouring utility pole foundations. The rubber tracked RT9 with concrete mixer has been noted for providing added safety while increasing efficiency and reducing jobsite costs on hard to reach jobsites. Drawing a great deal of attention during this year's ICUEE Expo Terramac is excited to extend this offering to many more utility contractors in the future.
RT14R Rotating Crawler Carrier
New for ICUEE, Terramac displayed our ever popular Terramac RT14R crawler carrier. The RT14R offers 360° rotation for transporting and hauling loads of material with improved precision and efficiency. Boasting a 28,000 lb. carrying capacity, the RT14R is able to offload materials at any angle or on the go while keeping operators in a face forward position at all times. The 14R crawler carrier is ideal for utility right of way work and continues to gain traction within the industry.
Click here to learn more about Terramac crawler carriers and the ICUEE Exposition or give us a call at 630.365.4800.