Refining your full-line dealer network
This past month Terramac hosted its Inaugural Terramac Dealer Meeting in Louisville, Kentucky. By aligning the dealer meeting dates with the popular ICUEE tradeshow, Terramac was able to gather key executives from each Terramac dealer across the country to discuss market trends, regional initiatives and product line expansions. Throughout the event, Terramac provided ample activities which provoked an exceptional environment for dealer attendees to network between one another in order to better serve Terramac customers.
To commence the first-ever dealer meeting by Terramac, attendees accompanied Terramac's team to Churchill Downs for a day of light introductions in the Millionaires Row Clubhouse. During the event, dealers experienced a private tour of the famed racetrack which hosts the infamous Kentucky Derby, and were able to mingle while placing some friendly wagers on the live horse races that were taking place.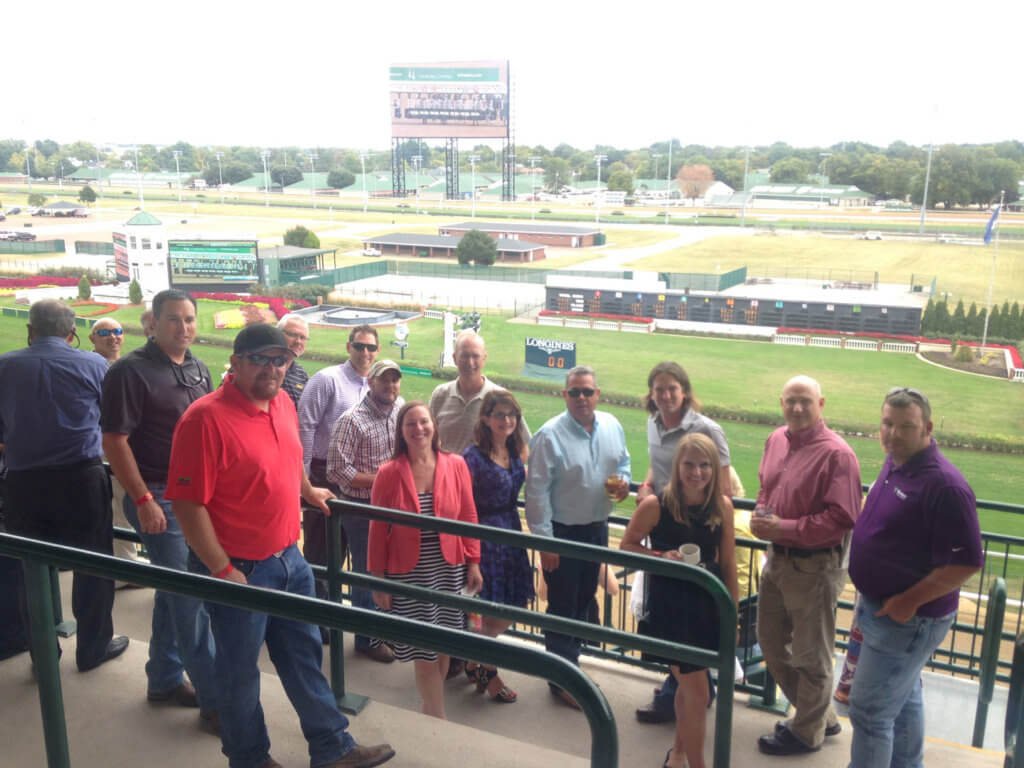 Following race day, Terramac dealers were invited to participate in a formal meeting hosted at the Galt House Hotel which included stimulating presentations, informational discussion panels, and a well-respected and renowned guest speaker, Grady Bell. Grady Bell is the VP of Business Development for Laney Directional Drilling and President of the Pipeliners Association of Houston. During his presentation he offered a professional analysis of market trends in oil and gas as well as the pipeline industry which enlightened Terramac dealers breaking into the market. The exchange of information throughout the day will help Terramac as well as their dealers to streamline their network to enhance customer sales, service, parts and support to customers. To conclude the meeting, Terramac honored Shafer Equipment, LLC as the 2014 Terramac Dealer of the Year.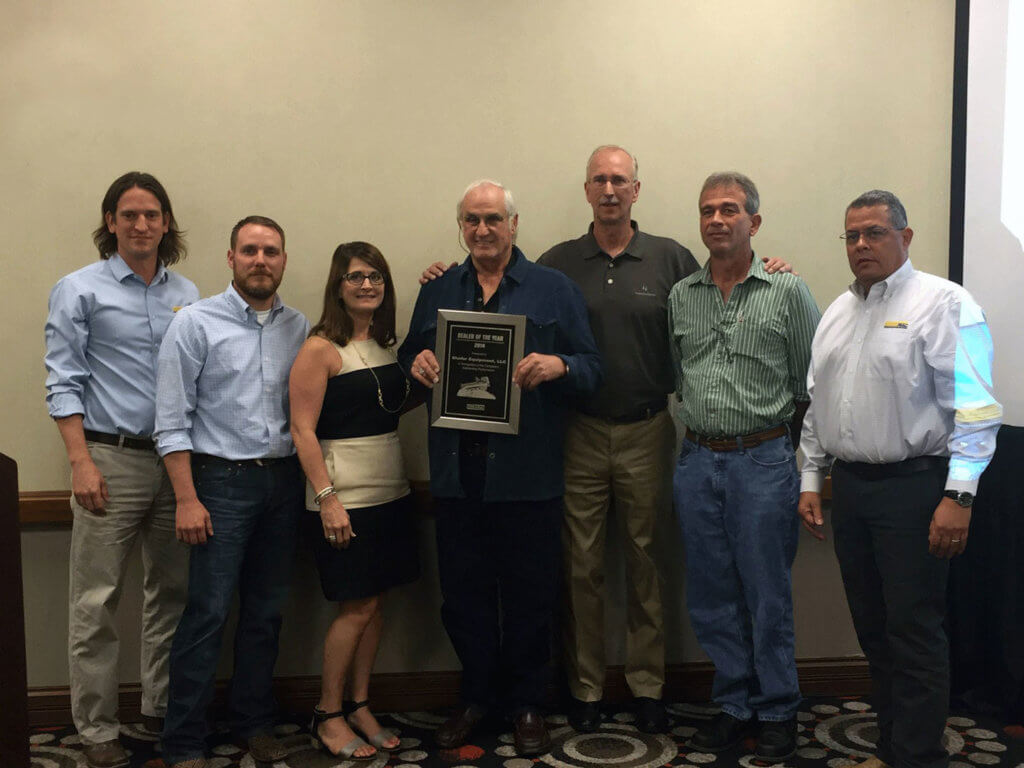 In an effort to fully thank all Terramac dealers who attended the inaugural meeting and who helped make the entire event a success, Terramac hosted a Media Event, which was also the kick off for Terramac's booth at ICUEE 2015.  This event enabled the dealers to share their Terramac success stories with industry trade publication editors, and their participation exceeded expectations.  Similarly, the media appreciated the opportunity to hear first-hand stories of how successful, well respected equipment companies are putting Terramac crawler carriers to use in industries such as construction, utility, pipeline, mining and more. Dealers also got the first look at Terramac's newest crawler carrier, the RT14.
"Terramac is proud to have such a strong group of dealers driven to succeed. It was amazing to see just how many of our dealers came here to Louisville to truly push for success." said Matt Slater, Director of Sales at Terramac. The dedication of Terramac's full-line dealer network is certainly a market differentiator, and this inaugural meeting showcased the strengths of a unified dealer network. It's safe to say everyone went home full of knowledge, excitement and some good 'ole Kentucky home cooking (and a little bourbon).
For information on how you can become a Terramac Dealer, please contact us today at 630.365.4800.